C2ES proudly marked its 20th anniversary in 2018 and 20 years of climate solutions.
In July, 2018, the C2ES family gathered with friends to celebrate the occasion and the many achievements of C2ES and its predecessor organization, the Pew Center of Global Climate Change.
Here's a look back at two decades of success in strengthening climate leadership and action: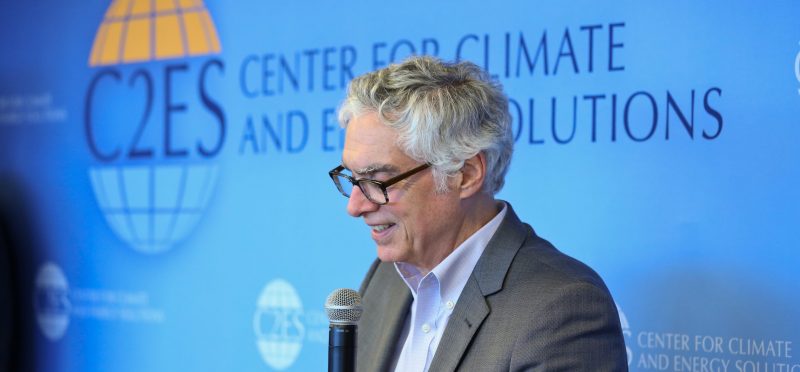 Here's a look back at 20 years of success in advancing sound policies, innovative technologies, and business leadership:
1998: Pew Center on Global Climate Change and its Business Environmental Leadership Council are launched to provide a new voice for effective, pragmatic climate solutions.
2003: We team up with Sens. John McCain and Joseph Lieberman to produce the first bipartisan bill introduced in Congress for a comprehensive market-based climate solution.
2005: Our Climate Dialogue at Pocantico – convening government, business, and civil society leaders from around the world – introduces key concepts reflected in later U.N. agreements.
2006: Our support helps lead to passage of California's pioneering cap-and-trade program.
2007: We join more than 30 major companies and nonprofits in the U.S. Climate Action Partnership to help advance bipartisan action in Congress.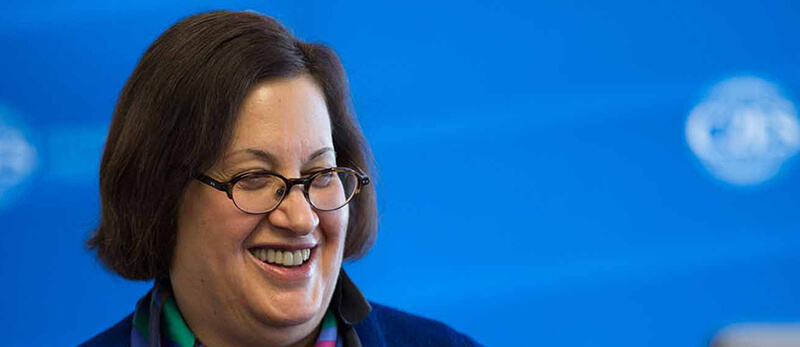 2011: We co-launch a coalition of industry, labor, and environmental groups – now the Carbon Capture Coalition – to successfully advocate for federal support for carbon capture.
2012: C2ES is ranked the top environmental think tank globally in the University of Pennsylvania's Go-To Think Tank Index.
2015: We launch the Solutions Forum to bring together businesses, cities, and states around clean energy, climate resilience, and greenhouse gas reduction.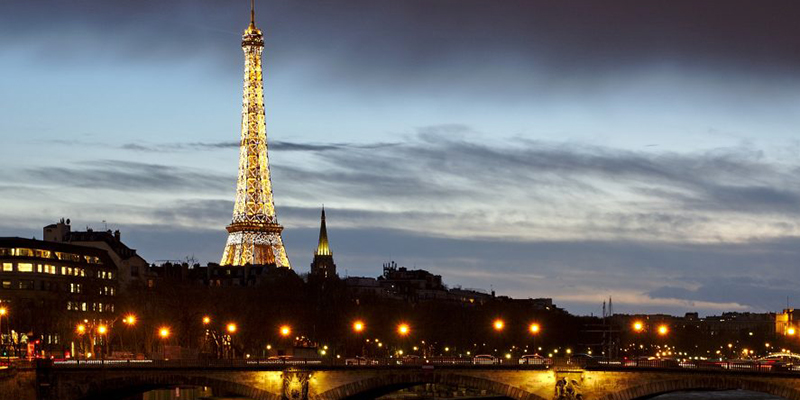 2015: Our Toward 2015 dialogue among lead negotiators from key countries produces an essential blueprint for the historic Paris Agreement.
2016: We partner with The U.S. Conference of Mayors in the Alliance for a Sustainable Future, helping cities and businesses collaborate on climate action.

2017: Twenty-five major companies sign our full-page ads in the The New York Times, Wall Street Journal and New York Post urging President Trump to stay in the Paris Agreement.
2018: We launch the Climate Innovation 2050 initiative, bringing together leading companies and top experts to chart pathways for decarbonizing the U.S. economy.
2019: Climate Innovation 2050 releases Pathways to 2050: Scenarios for Decarbonizing the U.S. Economy, working with companies and a team of outside experts to visualize and test different pathways for reducing U.S. emissions 80 percent by midcentury. In November, we release Getting to Zero, a U.S. Climate Agenda, a comprehensive new agenda outlining the policies needed over the coming decade to put the United States on the path to carbon neutrality by 2050.