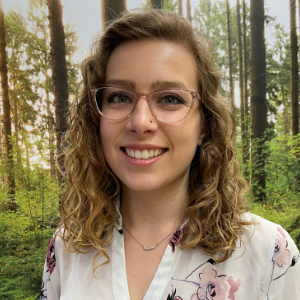 Stephanie Gagnon is Manager for Regional Programs at the Center for Climate and Energy Solutions (C2ES). She manages the regional roundtable program and supports C2ES's low-carbon economic development work.
Prior to this role, she supported transportation decarbonization policy at C2ES, including through ZEV Clips of the Week. Before joining C2ES, Ms. Gagnon worked for the National Wildlife Federation, supporting digital fundraising and advocacy goals and consulting for the Offshore Wind Energy Campaign. She also spent five years writing about U.S. climate change policy through the Climate Scorecard Project.
Ms. Gagnon holds an M.A. in international relations and environmental policy from Boston University and a B.A. in international development studies and German language and literature from McGill University.