It's 2020, and we all know what that means…it's a leap year! Even though we count normal years in 365-day cycles, as the earth revolves around the sun, each revolution actually spans 365.25 days – so every four years, we add an extra day at the end of February to make up for the time we haven't yet counted: Leap Day.
This year is extra special, because Leap Day falls on a weekend. While it's not actually adding an additional holiday to the year, it is a good opportunity to treat this day as a bonus day to make an impact for climate change this year. We've compiled a list of 10 things you can do in one day to have a big impact on your carbon footprint:
Go paperless and cancel junk mail. Many of us get a large volume of unwanted advertisements, subscriptions, and offers sent via snail mail to our homes. This has a huge impact on the environment both from the paper used to produce the mailers and the carbon footprint of delivering them to your door. Take a few minutes this Leap Day to cancel unwanted paper mail. The Huffington Post has an article to help you get started. Another quick action you can take is to opt for paperless communications from your bank, cable service, or other billing providers. Most providers have options in your user profile to opt in to paperless billing and communications from your company.
Get a library card. Similarly to opting for paperless billing, borrowing books from the library instead of ordering them online can save you almost all the carbon it takes to package and ship your books to your home. (If you must order them online, consider purchasing an e-book rather than a hardcover or paperback copy.) In addition to expanding your reading horizons, a library card can give you access to a host of other services, like databases, audiobook subscriptions, and online learning platforms.It's easy to sign up for a library card! Take a few minutes on Leap Day to head to your local library with an ID or piece of mail for proof of residence. Keep your carbon footprint even smaller by walking or biking to get there!
Map out or test drive a carbon-free commute. Many people express interest in swapping their car commute for a lower-carbon alternative, but it can be daunting to worry about how to get to the office in time on a workday. Use this extra day to map out a public transit route or even test out your bike commute, free from the time pressure of the work day.
Try out a plant-based diet. Swapping plant-based alternatives for beef, pork, chicken, or dairy products can have a major impact on your carbon footprint, but it can be tough to know where to begin. Take some time on Leap Day to plan out a few days of meatless meals, or try that aquafaba chocolate mousse recipe you saw on Tasty a few weeks ago.
Make your home more energy and water efficient. According to the U.S. Energy Information Administration, the U.S. residential sector accounts for 21 percent of all energy consumption and is responsible for 20 percent of the U.S.' carbon emissions. You can both reduce your home's carbon footprint and cut down your utility bill by taking a few hours on Leap Day to make some energy efficiency upgrades.Start by conducting a home energy audit – a comprehensive look at your home to see where you may be wasting energy or heat. You can pay to get a professional home energy audit done, or you can do it yourself. The Department of Energy has some guidance here. We have a list of other home energy efficiency improvement tips here.
Check your 401(k) / 403(b) options to look for ESG or socially responsible investment. Many investment firms offer the opportunity to elect socially responsible investment funds – these are funds that consider environmental, social, and corporate governance (ESG) criteria to give your investments positive social impact. Take a few minutes to call your financial advisor or peruse the website of your investment firm to compare these options.
Switch to green power through your utility. Many utilities around the country offer the option to choose whether your power comes from renewable energy resources. Depending on your utility, this could be as simple as a few clicks or a short phone call. The Department of Energy has a handy guide to your options to choose clean electricity providers.
Get your composting game in order. Like recycling, industrial composting options vary by state, county, and municipality. Take a few minutes on Leap Day to research options for composting in your area. Many cities have composting pickup like trash and recycling, and others have community composting options you can bring your food scraps to.If you have a yard or garden, you may be the perfect candidate for a home composting system – look up composters that can fit your space and budget. However, if you are part of a Homeowner's Association, make sure you look up any potential restrictions or opportunities through the association first. Then you can use this guide from the EPA for some tips on how to get started.
Go plastic-free. The weekend is a great time to go through your most heavily used single-use plastic items and see which you can do without. This can be as simple as taking a look around your kitchen, or as comprehensive as digging through your trash and recycling bins.Do you use a lot of plastic sandwich bags? See if you can invest in a reusable silicone alternative or glass food storage containers. Do you drink a lot of bottled water? Look into options for a reusable metal water bottle and/or water filter system. Do you buy coffee at the corner coffee shop every day? Look for a reusable mug you can take to get your coffee in instead.In addition to reducing your carbon footprint and saving water, these swaps will likely save you money in the long run as you don't have to keep buying new single-use products.
Learn about what your local government is doing to fight climate change – and what you can do to support more climate action.
The single most powerful action you can take to fight climate change is to be an informed citizen. Take a few minutes on Leap Day to learn about your local government's policies to fight climate change and support actions to cut carbon emissions. Is there more your government could be doing? Look for opportunities to get involved to help push for more climate action.Want to learn what actions your city is taking to fight climate change? Read the latest report from the Alliance for a Sustainable Future, a partnership between the U.S. Conference of Mayors and C2ES.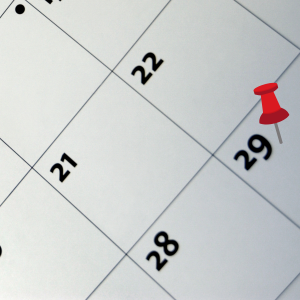 What are you doing this Leap Day to make an impact? Let us know on twitter by tagging us @C2ES_org or using the hashtag #C2ESLeapDay