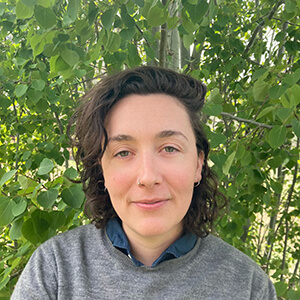 Sadie Frank is a Policy Fellow at the Center for Climate and Energy Solutions, where she focuses on finance and climate risk disclosure. At C2ES, Ms. Frank works to understand, track, and analyze the current state of corporate climate risk disclosure, and the emerging Federal policy landscape from the intersection of finance, risk, and resilience.
Before C2ES, Ms. Frank worked as a project manager and research assistant at the Brookings Institution on the "Markets at Risk" project. There, she studied the threats that the physical risks of climate change pose to financial markets and worked with a leading catastrophe modeling firm and private and public sector stakeholders on climate risk.
Ms. Frank holds a Masters in development practice from the University of California Berkeley, where she focused on climate policy and innovation, and a Bachelor of Arts in geography from the University of Washington.