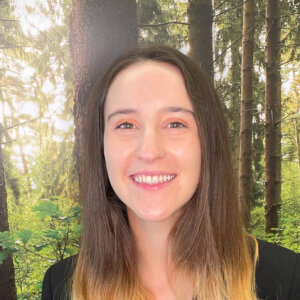 Johanna Wassermann is the Innovation Manager at the Center for Climate and Energy Solutions (C2ES). She is the staff lead for the programmatic development and convening of working groups focused on four critical-path technologies: engineered carbon removal, sustainable aviation fuels, long-duration energy storage, and clean hydrogen. These technology working groups provide a venue where critical-path technology stakeholders can regularly convene to share information, collaborate, and problem solve.
Before joining C2ES, Ms. Wassermann worked with several climate startups, and most recently served as the project manager for a multi-million-dollar Series A raise for World Tree, an agroforestry startup. Her corporate sustainability experience includes contributing to Weyerhaeuser's inaugural Scope 3 greenhouse gas emissions inventory. Prior to focusing on climate, she was a part of the finance leadership development program at Capital Group, one of the world's largest asset managers.
Ms. Wassermann holds a Master of Environmental Management from Duke University and an MBA from the University of North Carolina at Chapel Hill. She also holds a BA in English Literature and Environmental Studies from Williams College.
In addition to her role at C2ES, Johanna serves as a mentor to professionals seeking to pivot into a climate career.