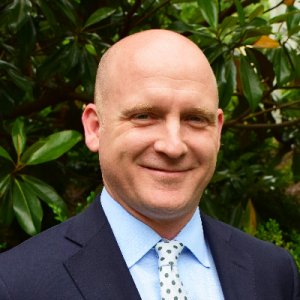 Brad Townsend is the Vice President for Policy and Outreach at the Center for Climate and Energy Solutions (C2ES). Mr. Townsend works closely with businesses, policymakers and other stakeholders to advance ambitious, just, and durable climate and energy policies. He leads a range of technology and coalition focused initiatives at C2ES, including its work with the Renewable Thermal Collaborative and the CEO Climate Dialogue. He also manages the Climate Innovation 2050 initiative, which engages dozens of leading companies in a collaborative effort to identify challenges and pathways for reaching carbon neutrality across the U.S. economy.
Previously, Mr. Townsend was the associate director for energy innovation at the Bipartisan Policy Center (BPC), where he served as staff director for the American Energy Innovation Council, a group of executives committed to policy support for energy innovation. Prior to joining BPC, he was the program director for OurEnergyPolicy.org where he guided the organization's strategic direction, managed relationships with partners, federal agencies and congressional offices while providing policy analysis on domestic energy issues. He has also managed projects for Green Energy Ohio, working with state and local government partners to develop educational programs on renewable energy.
Mr. Townsend has an M.S. in environmental policy and management from American Military University and a B.A. in history from The College of Wooster.