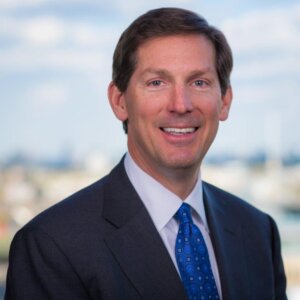 Until August 2019, Robert G. Leary (Rob) was the Group Chief Executive Officer of The Olayan Group. The Olayan Group is a private, multinational enterprise that is both an international investor across all asset classes as well as an owner of businesses across multiple industries. Mr. Leary serves as a Senior Advisor to LeapFrog Investments, the leading Impact Investing Private Equity firm focusing on healthcare, financial services, and climate solutions. 
Prior to May 2017, Mr. Leary was the CEO of Nuveen, a $1 trillion plus global asset manager of equities, fixed income, real estate, and private equity. Nuveen is wholly owned by TIAA, and he also served as a senior member of TIAA's Executive Management Team. Prior to Nuveen, he was the CEO of ING U.S. (now Voya) and ING Investment Management Americas.   
Mr. Leary is a member of the Board of Directors of Intact Financial Corporation, the leading property and casualty insurance company in Canada. He is the Chairman of the Risk Management Committee and is also a member of the Audit Committee. Mr. Leary is also a member of the Board of Directors of Wilton Re. He became a Board member of Citizens Financial Group in April 2020 where he is a member of the Audit and Risk Committees.     
Rob Leary is the Chairman of the Board of Directors of the National Forest Foundation (NFF), a Congressionally chartered nonprofit organization mandated to raise and administer gifts of funds to promote the health of the 193-million-acre National Forest System. He also serves on the Board of Friends of Acadia.   
Mr. Leary began his career as a lawyer for White & Case in New York and Jeddah, Saudi Arabia.  He then moved into the financial services arena with J.P. Morgan & Co. in New York. He helped build AIG Financial Products' investment business.   
He earned his bachelor's degree in political science at Union College and his law degree from Fordham University School of Law. 
Mr. Leary has appeared regularly as a speaker at numerous financial industry events and as a frequent guest on numerous financial television shows. He has also served on the boards of numerous not-for-profit organizations focusing on education, the environment, and humanitarian aid.   
He is an avid outdoorsman and enjoys hiking, cycling, fishing, hunting, and kayaking.