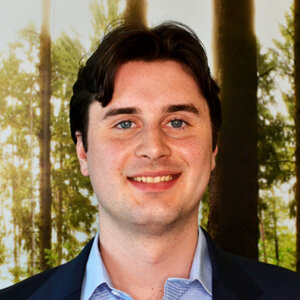 Peter Trousdale is the Business Engagement Coordinator for Accelerating Technologies at the Center for Climate and Energy Solutions (C2ES). His work supports the Net Zero Pathways Project by engaging companies across sectors to support critical decarbonization technologies, helping to organize regional roundtables, and providing policy and market research related to emerging low-carbon technologies.
Prior to joining C2ES, Mr. Trousdale worked for the Green Finance Center at the Natural Resources Defense Council (NRDC). His work focused on researching and advocating for the expansion of green banks in the United States and abroad. This work included coordinating member engagement, events and communications for the Green Bank Network, a professional guild of green banks from around the globe. Mr. Trousdale began his career as a Princeton in Asia Fellow with the Climate Finance Team in NRDC's Beijing office.
Mr. Trousdale holds a B.A. from Bucknell University in International Relations with a focus on sustainable economic development.