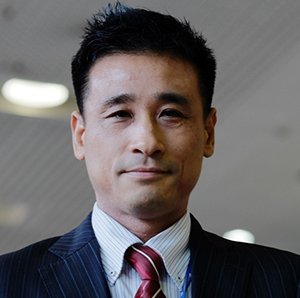 Noriaki Okura is a Visiting Fellow at the Center for Climate and Energy Solutions (C2ES). In that capacity, he is mainly engaged in research and analysis of state and local climate policies.
Mr. Okura has been engaged in environmental policy at the Japanese Ministry of the Environment (MOE-J) since 1998.  Prior to joining C2ES, he was Director of the Office for Fukushima revival projects.
From 2017 to 2019, he was Deputy Director-General for the Climate Change Policy Headquarters of Yokohama City, leading the development of Yokohama's 2050 carbon-neutral plan—Japan's first 2050 carbon-neutral plan at the city-wide level. He also worked with the city of Minamata, which suffered severe mercury poisoning (Minamata disease) in the 1950s, and contributed extensively to the development of its restoration plan for the economy and environment.
He has drafted environmental national strategies for the Japanese government such as the Japanese Long-term Development Strategy under the Paris Agreement. He has also helped develop many bills, such as the amendment to the Japanese Climate Change Policy Law obligating municipalities to develop Climate Change Policy Plans.
Mr. Okura holds a Bachelor of Economics from Keio University.