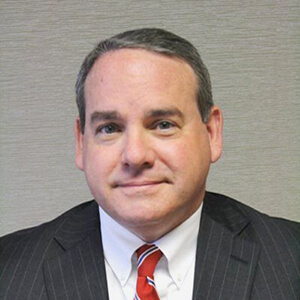 Mike Twomey is a senior consultant in the Energy Practice of Charles River Associates. He joined CRA in May 2022 following his retirement from Entergy Corporation where he was the company's Senior VP, Federal Policy, Regulatory and Government Affairs. Based in Washington, D.C., Mike was responsible for executive oversight of federal government and regulatory affairs, sustainability and environmental policy, corporate social responsibility, and the external affairs function for Entergy's wholesale power business. He also led enterprise-wide stakeholder engagement efforts and served as president of the Entergy Charitable Foundation.
In earlier assignments at Entergy, Mike was responsible for:
Strategic planning and oversight of external affairs for Entergy's wholesale power business, which included nuclear operations and decommissioning issues in New York, Massachusetts, Vermont, and Michigan (VP, External Affairs 2010 to 2019);
Developing regulatory strategy for Entergy's utility company subsidiaries in Arkansas, Louisiana, Mississippi, and Texas (VP, Utility Strategy 2009 to 2010);
Implementing regulatory strategy for Entergy's utility company subsidiaries in Louisiana, where issues included rate applications, the implementation of alternative regulatory frameworks, the recovery of storm restoration costs related to Hurricane Katrina, and the acquisition of new power plants (VP, Regulatory Affairs-Louisiana 2004 to 2009); and
Working on litigation pending at the Federal Energy Regulatory Commission and the Louisiana Public Service Commission (Asst. General Counsel-Regulatory 2002 to 2003).
Prior to joining Entergy, Mike was in-house regulatory counsel for BellSouth Corporation (now part of AT&T) for several years as well as a litigation partner with Jones Walker, a New Orleans-based law firm.
A native of Norwich, Connecticut, Mike holds a bachelor's degree from Tulane University (1987) and a law degree from the University of Connecticut (1990).