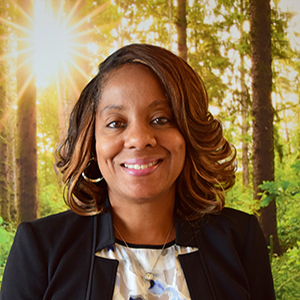 With extensive experience in finance, accounting, business process improvement, IT systems, and problem solving, Melena Nelson has helped organizations to streamline operations, maximize resources and reduce costs. Prior to joining C2ES, Ms. Nelson held various Controller positions as well as worked in finance and accounting management consulting roles at various clients within the private and nonprofit industry sectors, including Wesley Housing Development, McKissack & McKissack, Community Health Charities, The National Council on Aging, The Mills Corporation and as a Senior Internal Auditor at Aggregate Industries/Holcim. She also provided consulting work at Child Care Aware of America, Howard University, and Brady Campaign.
Early in her career, Ms. Nelson served as Assistant Corporate Controller with Insignia/ESG, Assistant Controller with Trammell Crow Company, and Senior Auditor with Bert Smith and Company.
Ms. Nelson graduated from Howard University with a BBA in Accounting and earned an MBA in Management Information Systems from Johns Hopkins University.