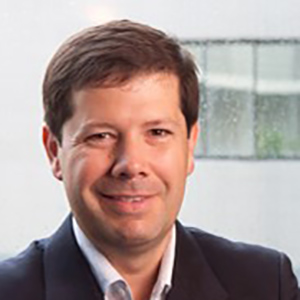 Louis Renjel serves as Duke Energy's senior vice president of federal government and corporate affairs. He oversees the company's stakeholder engagement, sustainability, corporate social responsibility, foundation, federal public policy and advocacy, political expenditures and grassroots.
Renjel joined Duke Energy in March 2017 from Jacksonville, Fla.-based transportation company CSX Corp., where he served as vice president of strategic infrastructure. In this position since 2009, his responsibilities included aligning CSX's strategy with federal, state and local governmental advocacy; structuring and executing public-private partnerships; securing governmental approvals for large-scale critical infrastructure projects; and leading environmental and energy public policy initiatives. He also served as director of environmental and government affairs at CSX from 2006 to 2008.
Prior to joining CSX, Renjel served as director of government relations for Cummins Inc., where he was responsible for managing energy, environmental, transportation and corporate matters before Congress and the executive branch. His government relations experience also includes serving on the staff of the U.S. Chamber of Commerce.
Renjel's public sector experience includes serving as deputy staff director for the U.S. Senate Committee on Environment and Public Works, where he was the committee chairman's principal environmental policy and political advisor. Additionally, he served as legislative assistant to U.S. Senator James M. Inhofe of Oklahoma and staff member on the U.S. House of Representatives Committee on Energy and Commerce.
He earned a Master of Business Administration degree from Duke University, a Master of Science degree in environmental sciences from Johns Hopkins University and a Bachelor of Arts degree in environmental studies from Randolph-Macon College.
Renjel and his wife, Nan, have a son and a daughter.