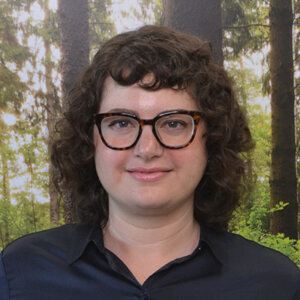 Libby Zemaitis is the Senior Manager for Resilience Programs and Policy at the Center for Climate and Energy Solutions (C2ES). Ms. Zemaitis manages the Climate Resilient Communities Accelerator. This multi-year initiative builds resilience in regions with critical climate hazards to create opportunities for new and stronger partnerships. The accelerator also works to reduce barriers to federal resources, engage underserved communities, and identify federal policy needs. She also leads key areas of C2ES's research and policy analysis to develop and advance understanding of resilience solutions that enable communities, companies, states, and federal entities to take tangible steps to thrive in the face of a changing climate.
Ms. Zemaitis joined C2ES from a partnership between Cornell University and the New York State Department of Environmental Conservation, where she was the Climate Resilience Program Coordinator. In that role she managed a team to convene the Flood Resilience Network, engage regional and state leaders to plan and design adaptation projects, develop strategic communications, and establish an inclusive community engagement process. Ms. Zemaitis led the design of the adaptation actions of the state's Climate Smart Communities certification program and launched its Equity Working Group. Her previous experience includes co-founding a design technology startup called Up Homes, consulting businesses on marketing strategy and B2B matchmaking, and managing renewable energy projects.

Ms. Zemaitis earned her dual MBA in sustainable business and strategic management and M.S. in climate science & policy from Bard College and a B.A. in geology from Vassar College.