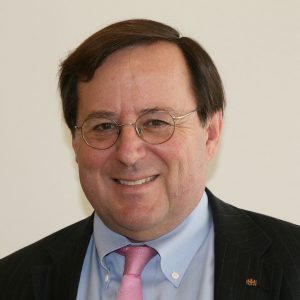 John P. Schmitz is a Managing Director at the Prime Policy Group, a premier bipartisan government relations and consulting firm in Washington, D.C. He helps direct the firm's newly created Prime Policy Transatlantic Group, which will extend the firm's reach to Europe.
Mr. Schmitz was formerly a principal in Bingham Consulting and a partner at Bingham McCutchen LLP. He represented U.S. and European companies in complex international transactions and regulatory matters, with a focus on antitrust, media and telecommunications, energy, and environmental issues. Mr. Schmitz has extensive experience with U.S. and German political regulatory concerns and has worked on numerous high-profile business and regulatory matters involving both American and German public policy and legal activities. His clients have included the U.S. Chamber of Commerce, General Electric, Bayer AG, Bertelsmann AG, Bosch GmbH, Deutsche Welle, Gillette, Pfizer, Eli Lilly GmbH, NBC, Airbus Americas Inc., Deutsche Telekom AG, Lufthansa AG, and Ford Motor Co.
Prior to Bingham, Mr. Schmitz served as the managing partner of Schmitz Global Partners, LLP. In September 2009, together with former Ambassador C. Boyden Gray, he established Gray & Schmitz LLP (renamed Schmitz Global Partners LLP in 2011). In 1993, Mr. Schmitz joined Mayer Brown LLP as a partner to open its first German office in Berlin. From 1993 to 2009, he helped lead and develop a prominent and thriving German and European practice at Mayer Brown with offices established in Berlin, Frankfurt, Cologne and Brussels. He was one of the first Americans to be admitted as a "Rechtsanwalt" to the Berlin Bar.
Mr. Schmitz served as White House Deputy Counsel to President George H.W. Bush from 1989 to 1993, working extensively on the Clean Air Act Amendments of 1990, regulatory reform, and issues related to German reunification. He accompanied President Bush on numerous trips to Germany where President Bush was honored as one of the "three fathers of freedom" along with Chancellor Kohl and President Gorbachev. In 2008, he helped PBS Houston with its historical documentary on the fall of the Berlin Wall and German reunification by organizing and helping with interviews of prominent German political, academic and business leaders. Mr. Schmitz also worked in the Reagan Administration as Deputy Counsel to Vice President Bush between 1987 and 1989.
Following his graduation from Stanford Law School, Mr. Schmitz was both law clerk to the Hon. Antonin Scalia, U.S. Court of Appeals for the District of Columbia, and Special Assistant to William Baxter, Assistant Attorney General for Antitrust, U.S. Department of Justice. Prior to law school, he was legislative assistant to U.S. Representative Goodloe E. Byron and legislative aide to U.S. Congressman Charles W. Sandman, Jr.
In 1984, he was awarded a Robert Bosch Foundation Fellowship in Germany where he served at the Office of Bundestag Member Matthias Wissmann (Bonn) and the Office of General Counsel, Robert Bosch GmbH (Stuttgart). After completing the fellowship, he returned to Wilmer Cutler Pickering as an associate before joining the Reagan Administration. He was also a research fellow at the California Institute of Technology Environmental Quality Lab in Pasadena, Calif., and a research assistant to Professors John Ferejohn and Morris Fiorina, Pasadena, Calif. and London, England, where he interviewed members of Parliament.
Mr. Schmitz earned his Juris Doctorate in 1981 from Stanford University where he was a member of the Stanford Law Review. He also received a Master of Science degree in Economics at the California Institute of Technology. He graduated magna cum laude from Georgetown University with a Bachelor of Arts degree in Economics and was admitted to the Phi Beta Kappa Society. He is fluent in German.