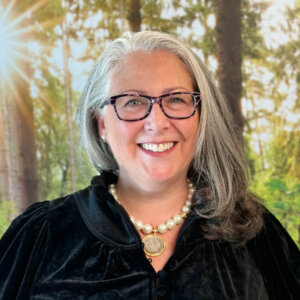 Elizabeth North is Vice President for Strategy and Development at the Center for Climate and Energy Solutions (C2ES). She helps to ensure that the organization has the resources to ensure our long-term success, and that we have deep relationships with our partners enabling C2ES to stay on the cutting-edge of delivering pragmatic and effective solutions to the world's climate and energy challenges. Elizabeth also plays a role in setting organizational strategy and positioning C2ES to continue to provide the intellectual and convening leadership we are known for.
Elizabeth has more than two decades of experience working in the conservation community helping NGOs and donors find synergies between their respective missions and goals, most recently serving as Vice President for Development at Trout Unlimited.
She received her B.A. from Swarthmore College in Swarthmore, Pennsylvania.