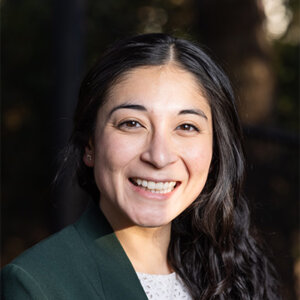 Eda Kosma is an International Fellow at the Center for Climate and Energy Solutions (C2ES). Her work centers around international climate finance and transparency, including within the bounds of the United Nations Framework Convention on Climate Change (UNFCCC) negotiations process.
Prior to joining C2ES, Ms. Kosma worked as a graduate intern within the Transparency Division at the UNFCCC Secretariat in Bonn, Germany. Her professional experience spans the non-profit, public, and private sectors, including the U.S. Department of Commerce and CDP (formerly the Carbon Disclosure Project).
Ms. Kosma holds a Master of Law and Diplomacy from the Fletcher School at Tufts University with a focus on international climate governance and data. She received a B.S. in international affairs with a focus on Mandarin and German language from the Georgia Institute of Technology.