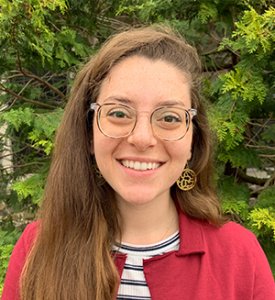 Christina Cilento is an Associate Policy Fellow at the Center for Climate and Energy Solutions (C2ES), where she researches nature-based solutions to climate change.
Prior to joining C2ES, Ms. Cilento worked at Village Focus International in Lao PDR (formerly Laos) for three years focusing on the agriculture, forestry and land use sectors. Her work included leading research studies assessing the environmental and social impacts of foreign investments in these sectors. She also brought together companies, government, villages, and civil society to promote sustainable agriculture and forestry practices that benefitted rural farmers. Ms. Cilento was selected as a Henry Luce Scholar from 2017-2018, during which time she began her tenure working and studying in Lao PDR.
Ms. Cilento graduated Summa Cum Laude from Northwestern University with a B.S. in education and social policy and a minor in environmental policy. She is a lover of languages and travel.