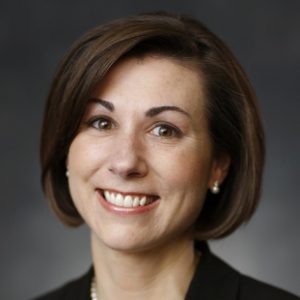 Cari Boyce serves as vice president of policy, sustainability and stakeholder strategy for Duke Energy. She is also currently serving as the interim lead of the company's federal government affairs office. Ms. Boyce is responsible for the development, communication and integration of the company's position on environmental and energy policy issues, sustainability initiatives and reporting, as well as stakeholder outreach.
Duke Energy, the largest electric power company in the United States, supplies and delivers electricity to approximately 7 million customers in the Southeast and Midwest, and operates diverse power generation assets in North America and Latin America, including a growing renewable energy portfolio.
Ms. Boyce previously served as vice president of environmental and energy policy, a position she held beginning in July 2012. She also served as vice president of corporate communications for Progress Energy from 2009 through 2012. She joined Progress Energy in 2006, initially serving in the role of director, external communications.
Prior to her employment at Progress Energy, Ms. Boyce served as the director of external affairs for the North Carolina governor's office, where she was responsible for managing the federal and regional offices for the governor, as well as the governor's communications office. She also served as the director of communications for the North Carolina governor, senior adviser for policy and communications for the North Carolina attorney general, and as a legislative assistant in the New York State General Assembly.
Ms. Boyce serves on the board of visitors for the University of North Carolina Institute for the Environment and is a board member of the North Carolina Museum of Art Foundation. She previously served on the boards of directors for Teach for America – Eastern North Carolina and for Habitat for Humanity of N.C.
A native of Ticonderoga, N.Y., Ms. Boyce earned a Bachelor of Arts degree in political science and history from Siena College. She also earned a Master of Education degree from North Carolina State University.