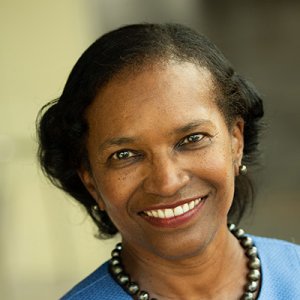 Brenda Mallory is the Director of Regulatory Policy at the Southern Environmental Law Center where she coordinates the development and implementation of SELC's regulatory policy agenda. She recently joined SELC after serving 3 years as the Executive Director and Senior Counsel for the Conservation Litigation Project, a project supporting the protection of environmental and conservation values on public lands. Largely through collaboration with academics, Brenda promoted the development of legal scholarship and a thoughtful public narrative around emerging public lands issues.
During the Obama Administration, Brenda served as the General Counsel for the White House Council on Environmental Quality, supporting the Administration in advancing the President's environmental, energy, and natural resources agenda. Prior to joining CEQ, among other roles, Brenda served as the Acting General Counsel and the Principal Deputy General Counsel at the U.S. Environmental Protection Agency. Before EPA, she was a Director at the environmental law firm Beveridge and Diamond where she chaired the Natural Resources Practice Group.
Brenda has had leadership roles in national and local bar associations and other professional organizations. She currently is a Fellow in the American College of Environmental Lawyers, a member of the Environmental Defense Fund's Litigation Advocacy Committee, the Environmental Policy Innovation Center's Advisory Committee, on the Advisory Council for Women in Conservation Leadership, and on the Board of Directors of the Environmental Law Institute and the Center for Climate and Energy Solutions.
Brenda is a graduate of Columbia Law School (Harlan Fiske Stone Scholar) and Yale College.  She lives in Rockville, Maryland with her husband and has three adult children.