The Climate Leadership Conference (CLC) brings together influential climate, energy, and sustainability professionals to exchange new ideas and best practices for addressing climate change through policy, innovation, and business solutions.
The seventh annual conference will be in Denver, Colorado, February 28-March 2.
The conference convenes around the prestigious Climate Leadership Awards, and is presented by the Center for Climate and Energy Solutions (C2ES) and The Climate Registry, with Bloomberg Philanthropies as headline sponsor.
2018 Climate Leadership Conference Registration Fees

FULL Conference Pass

Best Rate

Ends Dec 22, 2017

Advance Rate

Dec 23 – Feb 8

Full Rate

Feb 9 – Feb 24

Corporate Employees

$995

$1,250

$1,350

Government/Non-Profit/
Academia

$725

$875

$995

Members*

n/a

20% discount

20% discount

DAY PASS (Wed. Only)

$350

$400

$450

*Member discount applies to current members of The Climate Registry or C2ES – please inquire with your respective organization for discount code.
**Online registration closes February 24, 2018. Onsite registration available at full rate + additional $100 administrative fee.
"FULL Conference Pass includes:
Meet & Greet Welcome Reception
Conference keynotes, plenary and breakout sessions
Climate Leadership Awards Reception & Dinner (1 admission)
Onsite meals, networking receptions, and Exhibit Hall
Pre-conference side events and trainings
Note: Government registrants are required to pay separately for the awards dinner (additional $25 fee) and will be appropriately prompted at registration.
DAY PASS (Wednesday Only):
CLC offers a day pass for Wednesday-only activities, which include: participation in any/all workshops and side events, networking lunch and refreshments throughout the day, opening plenary session, and the official CLC Welcome Reception.
Awards Dinner-Only Tickets & Tables:
Individual Awards Dinner Ticket for General Public (includes reception) : $225
Table Sponsor (10 seats, logo exposure, preferred seating): $3,000
Questions about table sponsorship should be directed to sponsors@climateleadershipconference.org
More Information:
Speakers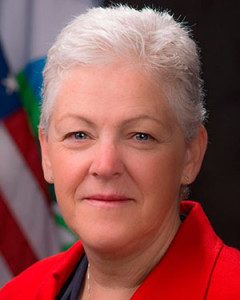 Gina McCarthy
Former EPA Administrator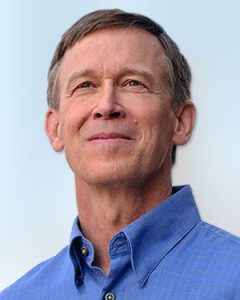 John Hickenlooper
Governor of Colorado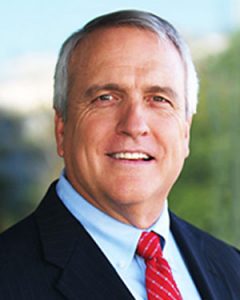 Bill Ritter Jr.
Former Colorado Governor & Founder and Director, Center for the New Energy Economy
Katharine Hayhoe
Director of the Climate Science Center Texas Tech University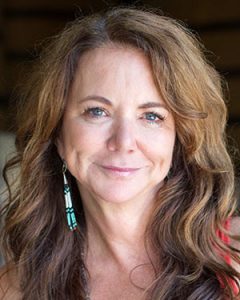 Kim Jordan
Co-founder and Executive Chair New Belgium Brewing