U.S. States & Regions
States and regions across the country are adopting climate policies, including the development of regional greenhouse gas reduction markets, the creation of state and local climate action and adaptation plans, and increasing renewable energy generation. Read More


The Alliance for a Sustainable Future
A partnership of C2ES and The U.S. Conference of Mayors
U.S. cities and businesses are exploring how to prepare for climate impacts and how to address the emissions that are the cause – by improving energy efficiency and deploying more clean energy and transportation.
Both see sustainability as a smart strategy for the future.
That's why The U.S. Conference of Mayors (USCM) and Center for Climate and Energy Solutions (C2ES) formed the Alliance for a Sustainable Future: to bring cities and businesses together to play a more significant role in shaping sustainable communities and achieving climate goals.
NEW: Survey of Mayors on Climate Action
Cities across the country are showing leadership in promoting renewable electricity, low-carbon transportation, and energy efficiency, according to preliminary results of a survey jointly conducted by USCM and C2ES. Download a summary of the findings to date.
---
"Cities are our nation's economic powerhouses, making them a key proving ground for policies to increase energy efficiency, deploy clean energy, and foster clean transportation."
- Santa Fe Mayor Javier Gonzales, Alliance Co-Chair
---
Cities and businesses are each doing their part to demonstrate climate leadership.
Cities are leading by:
Companies are leading by:
Investing in clean energy projects

Reducing emissions throughout the supply chain

Setting an internal carbon price

Helping customers reduce their carbon footprint.
Together, cities and businesses can accelerate the momentum toward a more sustainable, low-carbon future. The Alliance for a Sustainable Future creates a framework for mayors and business leaders to develop concrete approaches to reduce carbon emissions, speed deployment of new technology, and respond to the growing impacts of climate change.
Goals of the Alliance
Inform and engage mayors, city officials, and business leaders so that strategic opportunities can be identified and explored;
Empower local leaders to contribute to the design and implementation of state climate plans and other supporting federal, state, and local initiatives;
Build new public-private partnerships; and

Raise the profile of city and business contributions in accelerating sustainable development, resilience, and climate action to help implement international commitments.
City and business leaders in the alliance will identify barriers to action and share research and analysis on climate and sustainable development solutions. By building crucial links between cities and companies, the alliance aims to spur innovative partnerships.
The alliance will also identify local, state, and federal policies, support action, and explore how those policies can produce new partnerships among cities and the business community.
In the first year of work, the Alliance will produce a suite of case studies and insights that highlight how cities and businesses are working together to reduce emissions and increase resilience. The Alliance Steering Committee has identified three action areas representing substantial opportunities for city and private sector action:
efficient buildings
low-emission vehicles/transportation
low-carbon electricity.
These areas present emerging opportunities for cities and businesses to leverage their purchasing power and increase their influence the local market. Success requires business engagement and finding complementary state and federal action.
The Alliance for a Sustainable Future was formed in June 2016. Santa Fe Mayor Javier Gonzales and Salt Lake City Mayor Jackie Biskupski are the chair and vice chair of the Steering Committee, which consists of founding sponsors JPMorgan Chase & Co., Duke Energy, and AECOM, and the mayors of Austin, Des Moines, New York City, and West Sacramento.
At the alliance's first public event Sept. 21, 2016, at Climate Week NYC, a panel of city and business leaders discussed ways cities and the business community can work together to reduce carbon emissions.
Read more about the Alliance for a Sustainable Future
For more information, contact C2ES Director of Sustainability and Engagement Amy Morsch.
Blogs:
RESOURCES
Business leaders at COP 22 in Marrakech, Morocco, explain how investments in clean energy and efficiency make good sense for everyone. L to R: Elliot Diringer, Executive Vice President, C2ES; Cathy Woollums, Senior Vice President, Environmental Services and Chief Environmental Counsel, Berkshire Hathaway Energy; Nanette Lockwood, Global Director, Policy and Advocacy, Ingersoll Rand; Kevin Rabinovitch, Global Sustainability Director, Mars Incorporated; Tamara "TJ" DiCaprio, Senior Director of Environmental Sustainability, Microsoft.
Businesses have invested billions in clean energy and efficiency because it makes business sense.
At a side event at the U.N. climate talks in Marrakech, Morocco, leaders of major companies reiterated the benefits of those investments – for their companies, customers, the environment and the economy -- and said they will keep moving toward sustainability.
"We see a clear business case for this," said Kevin Rabinovitch, Global Sustainability Director at Mars Inc. The global food and candy company has committed to eliminate all greenhouse gas emissions from its operations by 2040. Working toward energy efficiency helps the company cut costs, he said, but also motivates employees who are working toward a higher purpose.
"These targets, these programs, these goals need to transcend individual leaders, be they in government or in corporations," Rabinovitch said. "We're solving long-term problems. We need to put structures and systems in place that are consistent and durable."
"You're now looking at decades of investment. Businesses are not going to walk away from this," said Nanette Lockwood, Global Director, Policy and Advocacy at Ingersoll Rand. The maker of air conditioners and refrigeration systems has committed to invest $500 million by 2020 to develop alternative refrigerants to HFCs and to reduce emissions by 50 million metric tons by 2030. "Once we set a direction and we create value and markets, we continue down that path."
The C2ES event, co-sponsored with the Edison Electric Institute, featured senior representatives from Berkshire Hathaway Energy, Ingersoll Rand, Mars and Microsoft. They are among the more than 150 U.S. firms that have committed to specific climate actions as part of the American Business Act on Climate Pledge.
"Microsoft is committed to its sustainability goals, to its clean energy goals. Our investments in innovation in this area are good not only for the environment, but also for our business and for the economy," said Tamara "TJ" DiCaprio, Senior Director of Environmental Sustainability at Microsoft, whose operations have been carbon neutral since 2012. Microsoft uses an internal carbon fee to fund energy efficiency, renewable energy, and sustainable communities.
As the largest regulated owner of renewable energy generation in the U.S., Berkshire Hathaway Energy has invested more than $15 billion in renewable projects, and has pledged to invest up to another $15 billion going forward.
"We can bring renewable solutions to our customers at very low cost and sometimes no additional cost," said Cathy Woollums, Senior Vice President for Environmental Services and Chief Environmental Counsel. "It's a win for the environment; it's a win for our customers; and it's a win for us."
In a C2ES statement released in October when the Paris Agreement reached the threshold for entry into force, 11 leading companies said they are "committed to working on our own and in partnership with governments to mobilize the technology, investment and innovation needed to transition to a sustainable low-carbon economy." The statement notes that the Paris Agreement facilitates stronger private sector action by providing long-term direction, promoting transparency, addressing competitiveness, and facilitating carbon pricing.
Speakers at the event agreed on the importance of consistency, transparency and partnerships moving forward. The Paris Agreement, with nearly all of the world's nations committing to move in the same direction, is sending signals that the business and investment community are internalizing in their long-term investing and decision-making. And working together with cities and states, and other companies, helps them share best practices and go further, faster to reach their goals.
A lot of the progress that has been made, especially in the United States, in reducing emissions has been driven by market and technology forces, and those forces will continue even in the absence of federal action on climate change.
Asked what will change under the new U.S. administration, Woollums said, "We need to give the new administration a chance to develop rational policies. The President-elect understands business. To the extent that the things that we've been doing make business sense, we will continue to do those things."
Statement of Bob Perciasepe
President, Center for Climate and Energy Solutions
November 9, 2016
On the results of the 2016 U.S. election:
We urge President-elect Trump to take time to study the issue of climate change and hear a broad range of perspectives. He'll find that a majority of Americans across the political spectrum support stronger climate action. Many cities, states and businesses are already acting. Business leaders recognize that extreme weather is driving up costs and that clean energy is creating economic opportunities essential to America's future.
Smart investments and technological innovation have started America on a clean-energy transition. Building on that momentum will protect communities from rising climate damages and will contribute to strong and sustained economic growth.
The longer we wait to address climate change, the costlier it will be. The modern infrastructure and advanced technologies we need to cut emissions and strengthen climate resilience will create jobs at home and position U.S. firms to better compete in the emerging clean-energy economy.
Virtually every country in the world has committed to taking climate action and U.S. leadership is needed to hold them accountable for their promises.
As an independent, nonpartisan organization, C2ES will continue to provide evenhanded analysis and is committed to working with our newly elected leaders and with business and other stakeholders to build common ground toward common-sense climate solutions.
--
To talk to a C2ES expert, contact Laura Rehrmann at rehrmannl@c2es.org
About C2ES: The Center for Climate and Energy Solutions (C2ES) is an independent, nonpartisan, nonprofit organization working to forge practical solutions to climate change. Our mission is to advance strong policy and action to reduce greenhouse gas emissions, promote clean energy, and strengthen resilience to climate impacts. Learn more at www.c2es.org.
Top: Siemens 2.3 MW Offshore Wind Turbines, courtesy Siemens Press.
Bottom: The ADA-ES 1 MWe pilot unit, courtesy US Department of Energy.
This fall, America's first offshore wind farm will come online off the coast of Rhode Island, launching a new industry with the potential to create clean energy jobs in manufacturing and in the marine trades, attract private investment to New England, and reduce carbon emissions.
In Europe, the number of offshore wind farms grew from zero to 84 in just a few decades. What lessons can we draw from the growth of offshore wind that could help advance carbon capture technology?
State Leadership
New energy technologies often need both state and federal support to be deployed commercially. Rhode Island has been a leader in supporting offshore wind. In 2010, its legislature authorized a state utility to enter into an offtake agreement for offshore wind power. This year, Massachusetts did the same, and New York announced a new Offshore Wind blueprint.
Rhode Island also brought stakeholders together to create an Oceanic Special Area Management Plan outlining multiple uses for the marine environment. These efforts laid the groundwork for Deepwater Wind to develop the Block Island Wind Farm, a 30 MW, five-turbine project that can provide power for most of Block Island's 1,051 residents.
Similar state policies could help deploy more carbon capture technology as well. A handful of states have clean energy standards that include carbon capture technology, including Illinois, Massachusetts, Michigan, Ohio and Utah. This year, Montana Gov. Steve Bullock highlighted carbon capture in his state's Energy Future Blueprint. Other states could follow this model.
Both the Western Governors' Association and the Southern States Energy Board have issued resolutions supporting carbon capture technology as did the National Association of Regulatory Utility Commissioners.
Financing Support
National policies and early financing support played a role in the success of offshore wind projects in Europe. A report by the Global Carbon Capture and Storage Institute noted that European nations included offshore wind in national energy policies and established feed-in tariffs to provide incentives for deployment.
Multilateral development banks like the European Investment Bank played a leadership role by lending to early offshore wind projects, paving the way for commercial banks to follow. Once these major factors were in place, then technology development, the establishment of standardized contract structures, and maintaining a certain level of deal flow helped drive efficiencies that brought down costs.
When it comes to financing carbon capture, use and storage (CCUS) in the U.S., we have some pieces of the puzzle in place. There is already a basic federal and state regulatory framework for underground storage of CO2, for example.
Still, financing policies are needed to enable investment in carbon capture projects. We should extend and expand commercial deployment incentives like tax credits and open up the use of master limited partnerships and private activity bonds to carbon capture, among other things.
Regional Approach
A third lesson to draw from offshore wind is that to create new domestic industries, it helps to take a regional approach. Last year, the U.S. Department of Energy (DOE) announced funding for a multi-state effort for offshore wind in the Northeast to develop a regional supply chain.
DOE is taking a similar approach with CCUS and launched seven Regional Carbon Sequestration Partnerships to characterize CO2 storage potential in the U.S. and to conduct small and large-scale CO2 storage injection tests. Millions of tons of CO2 have already been stored for decades in West Texas as part of enhanced oil recovery operations. The regional partnerships characterized the potential for more CO2 storage in deep oil-, gas-, coal-, and saline-bearing formations as illustrated in the Carbon Storage Atlas. To date, the partnerships have safely and permanently injected more than 10 million metric tons of CO2 in these types of formations.
Investing seriously in carbon capture technology has economic benefits including for electrical workers, boilermakers, the building trades, and steelworkers. A new CO2 commodity industry could be created to reuse CO2 to make other products.
Carbon capture also has environmental benefits, helping us address emissions from industrial plants, which are the source of 21 percent of U.S. greenhouse gas emissions, and from coal and natural gas power plants, which currently supply two-thirds of U.S. electricity.
This fall, as we celebrate the beginning of the new offshore wind industry in the U.S., let's keep thinking big about what is possible with carbon capture technology. With sufficient financial and policy support, we can create skilled jobs, attract private investment, and lower CO2 emissions.
L to R: Tom Cochran,

CEO and Executive Director, The U.S. Conference of Mayors; Daniel A Zarrilli,

Senior Director, Climate Policy and Programs, Chief Resilience Officer,

New York City Office of the Mayor;

Josh Sawislak, Global Director of Resilience, AECOM; Mayor Chris Bollwage, Elizabeth, NJ, Mayor Javier Gonzales, Santa Fe, NM; Mayor Stephanie Rawlings-Blake, Baltimore, MD; Bob Perciasepe, President, C2ES.
Mayors know what's going on in their communities. Businesses know how to get a good return on investment. So it seems like a natural fit to have them work together on innovative ways to finance clean energy, strengthen resilience to climate impacts, and reduce greenhouse gas emissions.
To promote that collaboration, C2ES and The U.S. Conference of Mayors formed the Alliance for a Sustainable Future, which held its first public forum during Climate Week NYC.
Baltimore Mayor Stephanie Rawlings-Blake, past president of the conference, told the gathering that cities are where the work is getting done when it comes to addressing climate change. "Nations talk about energy efficiency and climate action, but mayors are doing it every day," she said.
At the same time, she noted, mayors need tools to get the job done. "We have to do more with less resources. We're all in this together."
That's where business comes into the picture.
Josh Sawislak, global director of resilience for AECOM, a global engineering, consulting and project management company, said businesses want to get involved in building resilience, and they can do more on the local level.
He noted, however, that there needs to be a sound business case for clean energy investments, and for small businesses, the return on investment needs to be immediate.
"Climate change is costing us money. Not investing in these things is costing us money. We're not doing the math right," he said.
Some cities are already taking an innovative approach to bridging the gap between the two interests.
Santa Fe, NM, Mayor Javier Gonzales, the alliance's chairman, explained how his city's new Verde Fund taps into community needs and business expertise to help low-income residents access clean energy. "More well-to-do people can navigate complicated systems to get rooftop solar on your house," he said. "The Verde Fund helps disadvantaged residents do the same."
When low-income residents can save money on their electricity bills by going solar, he said, they have more money to spend on food, clothing and other essentials. The jobs created by these projects benefit the community as well.
Elizabeth, NJ, Mayor Chris Bollwage, whose city's vulnerability to climate impacts was exposed during Hurricane Sandy in 2012, said some visionary leadership is also needed to imagine today what will be needed tomorrow.
"When we built Elizabeth's midtown parking garage, we put in five spaces for electric vehicle charging," he said. "No one used them the first two years, but now three cars are charging there every day."
In New York City, officials are being proactive in other ways, like working through the city's OneNYC plan to reduce energy use in buildings, the source of 70 percent of the city's emissions. Daniel Zarelli, Mayor Bill de Blasio's senior director of climate and sustainability policies and chief resilience officer, said the city's goal is to reduce greenhouse gas emissions from buildings by 30 percent by 2025 and to retrofit one million buildings so they're energy efficient.
All the panelists agreed that federal, state, and local policy must become aligned to move in the right direction. One way to do that is by citizens letting both their government and business leaders know that they value sustainability.
How does a city become resilient? With more communities facing climate impacts, including more severe storms, heat waves, and sea level rise, it's a question many city planners are struggling with. And it's a question best answered through collaborative efforts.
To move its resilience planning forward, the City of Providence brought together state officials, city departments, local businesses, universities, hospitals, utilities, and others for a two-day workshop facilitated by C2ES. At the workshop, AECOM and IBM led city and community officials through the Disaster Response Scorecard where participants discussed the risks they face, strategies in place or needed to lessen those risks, and how they can respond now and in the future to minimize loss of life and damage to critical infrastructure.
Providence has already seen rising sea levels and increased flooding. In Rhode Island, sea level could rise as much as 2 feet by 2050 and 7 feet by 2100. The Third National Climate Assessment says the region will experience heat waves, more heavy downpours, and more coastal flooding.
With its extensive waterfront, Providence is on the frontlines of climate change. As Mayor Jorge Elorza told the Providence Journal, "We simply can't afford to kick the can down the road. By planning ahead we can make wiser investments … to minimize our risk and enhance resilience."
Cities like Providence are one of many working to strengthen their resilience to climate change now, rather than waiting for a disaster to occur. C2ES held a similar exercise with the City of Anchorage, and will soon hold resilience workshops with Kansas City, MO, Miami Beach, FL, and Phoenix, AZ.
Cities across the U.S. are looking to change how they prepare for and respond to extreme weather and climate change impacts. Strategies to improve resilience include:
Innovative solutions like these could help communities improve their resilience to climate change and extreme weather events, and C2ES will continue to share new approaches and best practices
With up to 70 percent of total global emissions originating within the boundaries of cities, local governments are at the center of the fight against climate change.
One area where local governments are stepping up to meet this challenge is the building sector, which offers a variety of opportunities to reduce energy demand. Local governments have long sought to improve energy performance among new buildings, however, new buildings aren't replacing older ones at a fast enough rate to put a noticeable dent in commercial building energy use. In response, cities are working to improve the performance of the existing commercial building stock.
The new C2ES brief, Local Climate Action: Cities Tackle Emissions of Commercial Buildings, explores four commercial building policy strategies that leading cities are adopting: energy use benchmarking and disclosure mandates, retro-commissioning, retrofitting, and requirements for building upgrades to meet current codes. The brief offers examples of how these policies are developed, structured, and implemented. We looked at several examples in an earlier blog post.
These policies are showing promise for reducing emissions in cities that adopt them. For example, New York City is pursuing a suite of building actions, including a local law that requires buildings greater than 50,000 square feet to ensure all lighting systems meet current city standards in common areas and non-residential tenant spaces greater than 10,000 square feet by 2025. Those non-residential spaces must also be sub-metered, and energy use disclosed to tenants. The city intends to extend the policy to include buildings between 25,000 and 50,000 square feet. The move is expected to reduce annual emissions by about 60,000 metric tons of carbon dioxide (MtCO2e) and cut energy costs by $35 million annually.
As we reviewed these four policy categories, two conclusions became clear:
Although policies like New York's retrofitting requirement are not common in U.S. cities, replicating them broadly could provide widespread co-benefits in our communities and possibly contribute measurable greenhouse gas reductions at the national level.
A larger energy transformation is needed to achieve the aggressive community emissions targets cities have set, and that won't happen without stronger collaboration.
While a number of federal programs provide cities with technical assistance and funding, additional support could be provided by U.S. states and businesses in the form of complementary programs, private investment, and active engagement in policy development. We've already seen more of this kind of collaboration through initiatives like the City Energy Project. The increasing number of businesses publicly committing to climate goals indicates there are many more opportunities.
In addition, the Clean Power Plan requires states to meaningfully reduce emissions from the power sector. Properly designed, state implementation plans for the Clean Power Plan could incentivize utilities and commercial building operators to improve the performance of the building stock.
If the actions of New York City, Seattle, and others are any indication, local governments have the potential to enact policies that foster climate action. These key players must continue taking bold actions to help create a policy environment across the country that promotes high-performing buildings, no matter when they were built.
Local Climate Action:
Cities Tackle Emissions of Commercial Buildings

September 2016

By Todd McGarvey and Amy Morsch
As a significant source of emissions, cities have an important role to play in addressing the carbon footprint of activities occurring within their boundaries. Among many actions targeting different sectors, cities are actively pursuing improvements in the energy performance of commercial buildings. This brief explores several policies that leading cities are adopting: energy use benchmarking and disclosure mandates, retro-commissioning and retrofitting policies, and requirements for building upgrades to meet current codes. Our review finds these policies stand to deliver and facilitate emissions reductions in cities that adopt them. However, it should be noted that achieving deep reductions and a true market transformation will require collaboration between cities, state and federal agencies, and a range of non-government entities. The need for such a collaborative approach is applicable not just to addressing emissions from buildings, but indeed is relevant broadly to city efforts to reduce emissions.
Promoted in Energy Efficiency section:
The Growing Urgency of Climate Change:
How Cities and Businesses Build a Sustainable Future
Hosted by
Wednesday, September 21, 2016
1:30 PM - 3:00 PM
NYU Wagner
295 Lafayette Street, Second Floor
New York, NY 10012-9604
As nations move forward with the landmark Paris Agreement, cities and business are playing a vital and growing role in building a more sustainable, low-carbon future.
In a new partnership, The U.S. Conference of Mayors and C2ES have jointly launched the Alliance for a Sustainable Future to strengthen cooperation between cities and businesses committed to meeting our climate and clean energy challenges.
Please join Alliance leaders as we examine ways cities and the business community can work together to reduce carbon emissions and meet state and national climate and energy goals.
Speakers
Tom Cochran
CEO and Executive Director, The U.S. Conference of Mayors
Daniel A. Zarrilli, PE
Senior Director, Climate Policy and Programs, Chief Resilience Officer
New York City Office of the Mayor
Mayor Stephanie Rawlings-Blake
Baltimore, Maryland
Mayor Javier Gonzales
Santa Fe, New Mexico
Mayor Chris Bollwage
Elizabeth, New Jersey
Josh Sawislak
Global Director of Resilience, AECOM
Bob Perciasepe
President, C2ES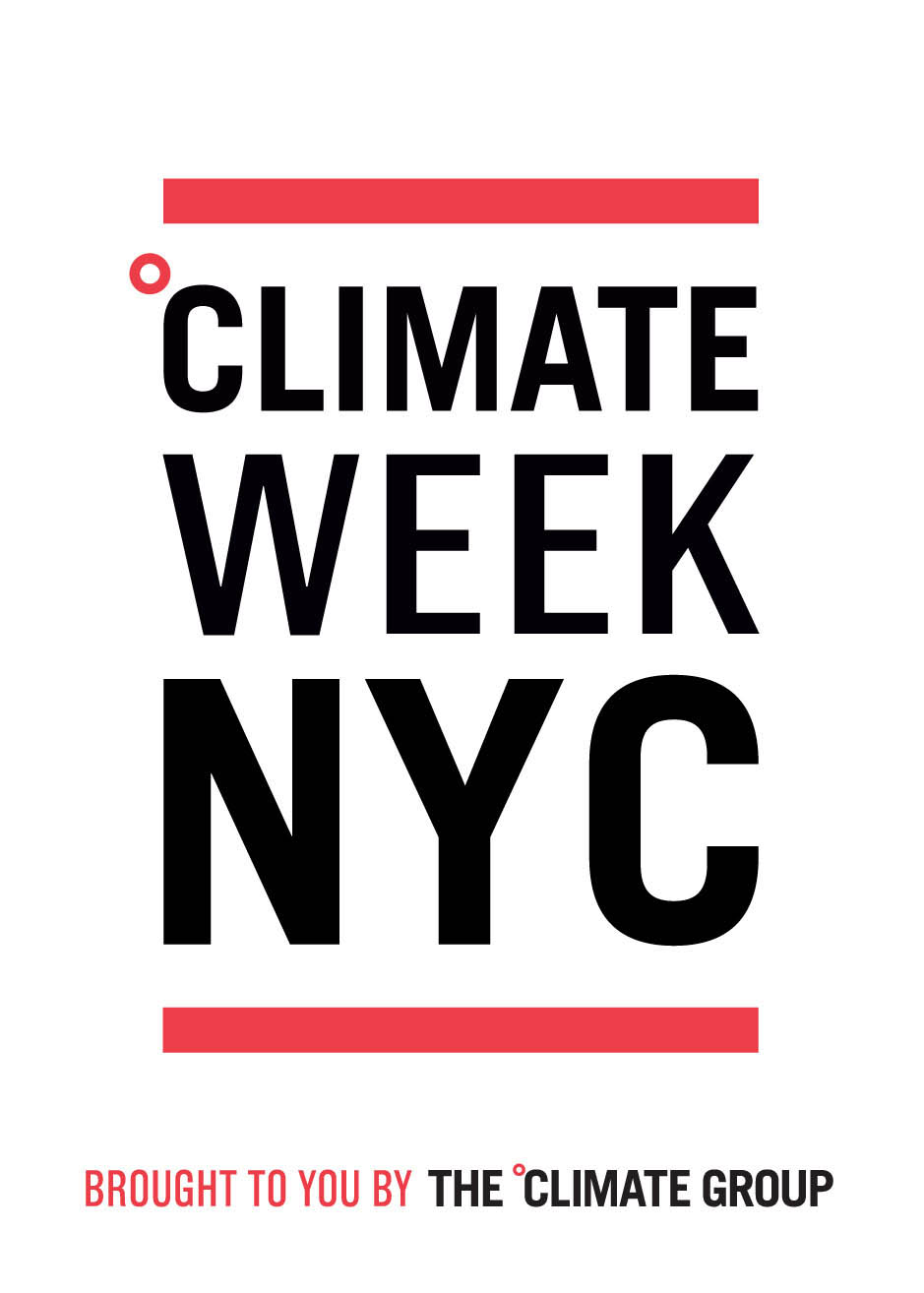 California and New York are leaders in setting ambitious climate goals. Both have committed to producing half their electricity from renewable sources by 2030. Both have set identical goals of reducing greenhouse gas emissions 40 percent below 1990 levels by 2030.
Where they part ways, however, is on nuclear power, which supplies the majority of zero-emission electricity in the United States. California is letting its nuclear plants ride off into the sunset while New York, which just approved a Clean Energy Standard that specifically includes nuclear power, is actively trying to preserve them.
California's path
This summer, Pacific Gas & Electric Company (PG&E) announced it will close its Diablo Canyon nuclear plant – the last one in the state of California – by 2025. After striking an agreement with environmental and labor groups, PG&E said it will seek to replace Diablo Canyon's roughly 18,000 GWh of annual electricity – almost 10 percent of California's in-state electricity – through improved energy efficiency, which will decrease demand, and renewable energy.
Many experts think it will be a stretch to reach that goal, especially by 2025, and that natural gas will have to fill the gap, as it has where nuclear plants have closed elsewhere in California, Vermont and Wisconsin. In New England, emissions increased 5 percent in 2015 after the Vermont Yankee nuclear plant shut down and was largely replaced by natural gas-fired electricity.
Diablo Canyon might have kept going if PG&E had gotten its way in negotiations with the state last year to include nuclear power in California's renewable portfolio standard (RPS). That standard requires utilities to produce a certain amount of electricity from renewable sources like wind, solar, geothermal and hydropower. Including nuclear would have helped it compete economically with other low-carbon energy.
New York's path
That's exactly the path being taken in New York, which gets a third of its in-state electricity from nuclear power. To preserve the low-carbon benefits of its economically troubled upstate reactors and ensure its electricity mix becomes increasingly clean – with no backsliding – New York's Public Service Commission has approved a clean energy standard (CES), which is essentially an RPS that includes nuclear.
New York's CES mandate, which will take effect in 2017, is a novel approach that incorporates best practices from other states. It's designed to incentivize new renewables deployment while also preserving existing clean electricity generation.
New York's CES has three tiers, each with its own supply-demand dynamics. Tier 1 will incentivize new renewable development. Tier 2 is designed to provide sufficient revenue for existing renewable electricity supply. Tier 3 is designed to properly value the emission-free power from the state's at-risk nuclear power plants.
Nuclear plant operators have long sought to correct what they perceive as a market failure to compensate nuclear power for its low-carbon benefits. If the at-risk reactors were replaced by an equivalent amount of fossil generation, emissions would increase by 14 million metric tons – increasing the state's carbon dioxide emissions nearly 10 percent.
New York's plan isn't without controversy. There's concern that it's too costly. However, an associated cost study by the PSC found that the state could "meet its clean energy targets with less than a 1 percent impact on electricity bills."
Most U.S. states have a renewable portfolio standard or alternative energy standard. Only Ohio allows new nuclear to qualify. Only New York has provisions for existing nuclear power plants.
Illinois is working to expand its RPS to include nuclear into a low-carbon portfolio standard, similar to New York's CES, but efforts have stalled in the state legislature. Exelon has announced plans to close two nuclear power plants in the state in 2017 and 2018, which could lead to an additional 13 million metric tons of carbon dioxide emissions for the state.
Across the U.S., nine reactors are scheduled to close by 2025, which could increase carbon emissions by about 32 million metric tons, or 1.7 percent of the current total U.S. carbon emissions from the power sector.
New York's approach to reducing its emissions is a practical, well-considered model that many other states could be following (Arguably, a national price on carbon would be more efficient, though more challenging to enact.)
New York's four upstate reactors provide significant environmental and economic benefits. From a climate perspective, it doesn't make sense to prematurely close these facilities when, in the short- and medium-term, they cannot realistically be replaced by alternative zero-emission power sources. Keeping these reactors operational also buys us additional time to address energy storage and transmission challenges to support more renewable generation.
With reasonable policies in place to support the existing U.S. reactor fleet, it will be easier for the U.S. to reduce its emissions and achieve its climate goals.