Economics
Advancing public and private policymakers' understanding of the complex interactions between climate change and the economy is critical to taking the most cost-effective action to reduce greenhouse gas emissions. Read More

More companies worldwide are turning to internal carbon pricing as an effective tool to spur the transition to low-carbon technologies, and C2ES is helping organizations to explore this frontier through a new working group to share best practices.
By putting a price on the carbon pollution associated with business activity, companies can account for their operations' climate impact and incentivize actions to achieve their emissions reduction goals. Pricing carbon also responds to stakeholder and investor calls for climate action and prepares businesses for future carbon pricing regulation.
According to CDP, more than 1,200 companies either currently price their carbon emissions, or plan to within the next two years. Meanwhile, more than 120 companies have joined the World Bank Carbon Pricing Leadership Coalition that brings together government, the private sector, and civil society to support effective carbon pricing systems and policies.
This movement isn't restricted to developed economies. This month, Mahindra & Mahindra became the first Indian company to implement an internal carbon fee (US $10 per ton) to help achieve its goal of reducing greenhouse gas emissions 25 percent over the next three years.
There are a range of ways to implement an internal carbon pricing strategy. The most direct is an internal carbon fee, such as the one Microsoft uses in its pioneering program.
Microsoft, which pledged in 2012 to go carbon neutral, implemented an internal carbon price in 2013 to help reach its goal. Microsoft charges the fee on the company's scope 1 (direct) and scope 2 (purchased electricity) emissions, including its global data centers, as well as a part of its scope 3 emissions (business air travel).
The fee has helped the company reduce its carbon dioxide equivalent (CO2e) emissions by 7.5 million tons, achieve $10 million in annual energy savings, and invest in 10 billion kilowatt hours of renewable energy as well as support carbon offset projects around the world.
TJ DiCaprio, Microsoft's senior director of environmental sustainability, said the benefits of the internal carbon fee include:
It's easier to target action. By quantifying the carbon emissions of different parts of the organization, it became clear where reductions were possible to meet the company's carbon neutrality pledge.
It provides incentive to act. The fee for emissions is charged to each department's budget. This motivates decision-makers to take meaningful action toward emissions reductions, find low-carbon alternatives, and invest in carbon-saving projects. Even simple steps, such as reducing airline travel, made a real difference in the final accounting.
It creates a dedicated funding source for action. The fees charged to departments are placed in a centralized fund that Microsoft uses for a variety of projects, from purchasing carbon offsets to investing in programs supporting e-waste recycling.
Among the key lessons for other companies from Microsoft's experience:
Set clear objectives you would like your carbon pricing model to meet.
Align your carbon pricing model to support those objectives.
Anchor the carbon price across all business units to drive accountability, employee engagement, and a cultural and behavioral change.
While an internal carbon fee prices carbon pollution directly, companies are also using indirect strategies, such as shadow pricing and implicit pricing.
Shadow pricing—a more common approach—is used by companies including BHP Billiton, Duke Energy, EMC, Google, NRG and Shell, as a risk assessment tool. It is the hypothetical or assumed cost of carbon emissions used to evaluate large investment decisions and profitability of projects in light of government regulation and/or the impacts of climate change. Compared to the more direct approach that companies such as Microsoft are taking, however, shadow pricing is not actually reflected in a company or division's profit and loss statement, thus it may not have the same incentivizing effect.
Implicit pricing, another form that is used by companies including Unilever and Novo Nordisk, is simply a price calculated based on how much a company spends to reduce its greenhouse gas emissions, including the cost of complying with regulations. Here, the price reflects actions taken, rather than being a charge that drives change. Recognizing how much a company spends to meet its internal greenhouse gas targets and/or regulatory requirements can encourage greater action. Some companies, for example, employ an implicit pricing strategy as the first step before establishing a direct carbon fee.
Internal carbon pricing is a relatively new tool that can play a critical role in helping companies achieve aggressive greenhouse gas reductions. Through our Business Environmental Leadership Council, C2ES is engaging companies on internal carbon pricing strategies. Please contact us if your company would like to learn more about internal carbon pricing as a business strategy.
For more information on the C2ES Working Group on Internal Carbon Pricing, contact C2ES Policy and Business Fellow Manjyot Bhan.
(Contributing: Ryan McCoy)
Tags:
Promoted in Energy Efficiency section:
The Growing Urgency of Climate Change:
How Cities and Businesses Build a Sustainable Future
Hosted by
Wednesday, September 21, 2016
1:30 PM - 3:00 PM
NYU Wagner
295 Lafayette Street, Second Floor
New York, NY 10012-9604
As nations move forward with the landmark Paris Agreement, cities and business are playing a vital and growing role in building a more sustainable, low-carbon future.
In a new partnership, The U.S. Conference of Mayors and C2ES have jointly launched the Alliance for a Sustainable Future to strengthen cooperation between cities and businesses committed to meeting our climate and clean energy challenges.
Please join Alliance leaders as we examine ways cities and the business community can work together to reduce carbon emissions and meet state and national climate and energy goals.
Speakers
Tom Cochran
CEO and Executive Director, The U.S. Conference of Mayors
Daniel A. Zarrilli, PE
Senior Director, Climate Policy and Programs, Chief Resilience Officer
New York City Office of the Mayor
Mayor Stephanie Rawlings-Blake
Baltimore, Maryland
Mayor Javier Gonzales
Santa Fe, New Mexico
Mayor Chris Bollwage
Elizabeth, New Jersey
Josh Sawislak
Global Director of Resilience, AECOM
Bob Perciasepe
President, C2ES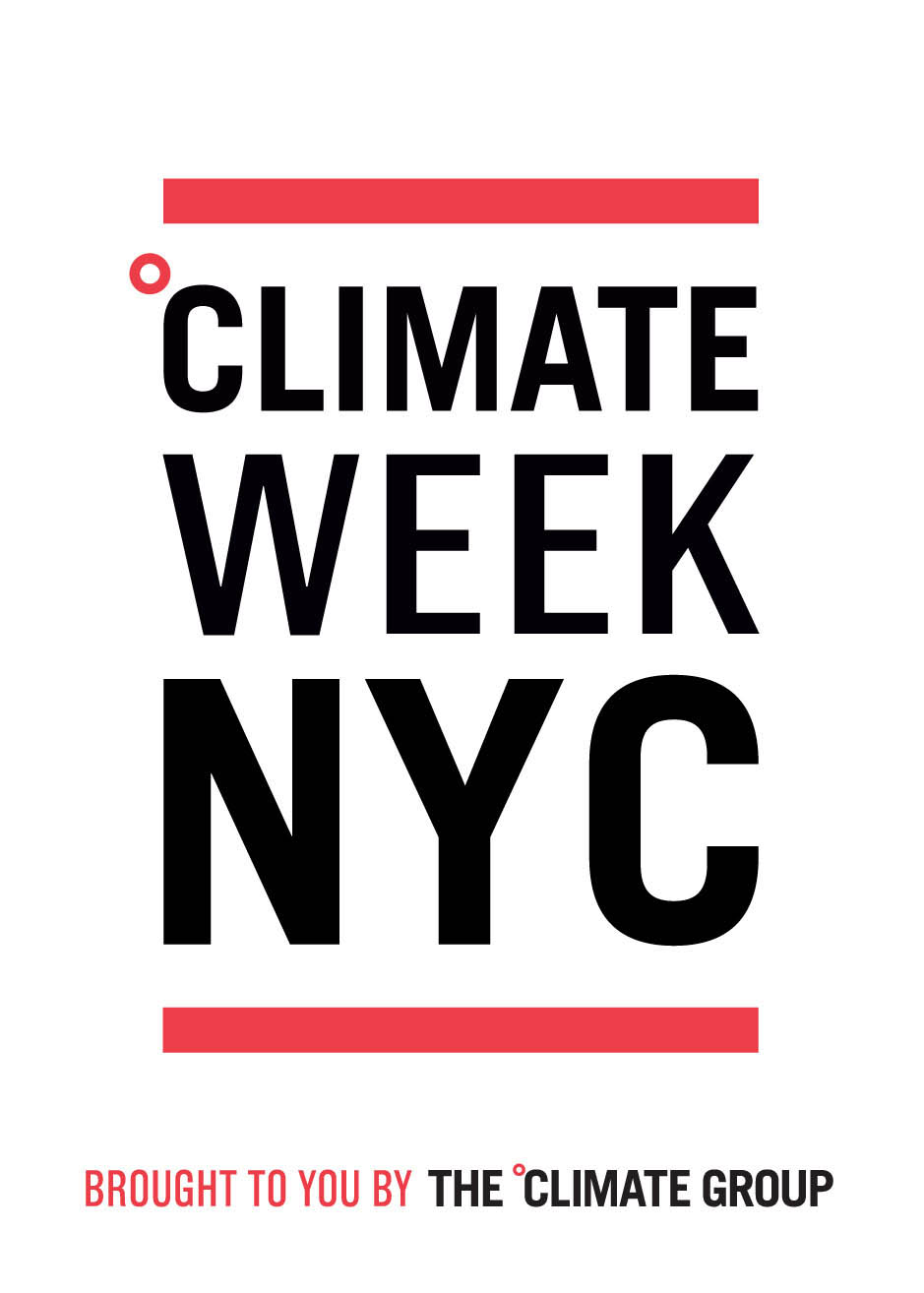 Insights from a Comparative Analysis
of Clean Power Plan Modeling

September 2016

By Charles Fiertz and Ashley Lawson
An updated context, including falling natural gas prices and the extension of federal tax credits, have prompted new modeling of the likely impacts of the Clean Power Plan. Five studies have recently been released analyzing the projected effects of the Clean Power Plan on outcomes including carbon dioxide emissions, the electricity generation mix, and electricity prices. These studies have also examined the probable impacts of different policy choices available to states in implementing the Clean Power Plan. This brief undertakes a comparative analysis of these studies, identifying results that are common across multiple studies and summarizing a few additional analyses of specific policy decisions.
In the year since the Clean Power Plan was finalized, natural gas prices have dropped and federal tax incentives for renewables have been extended. Both developments make it cheaper to generate lower- emitting electricity.
C2ES compared five economic modeling studies released this spring and summer to get an updated look at the Clean Power Plan's expected impact on carbon emissions, the U.S. power mix, and electricity prices. Each study included several scenarios and made slightly different assumptions, so we focused on observations found in multiple studies. Three key findings were:
1. The Clean Power Plan reduces total power sector emissions compared to business-as-usual scenarios in every study.
Market forces alone, such as lower costs for renewables and natural gas-fired generation, do not achieve the same reductions, even with federal tax credit extensions for wind and solar. On average, the scenarios project total emissions in 2030 will be 18 percent lower with the Clean Power Plan than what they'd be in a business-as-usual scenario.
2. Renewable energy increases and coal decreases compared to business-as-usual generation levels across all five studies.
In each study, power sector emissions decline under the Clean Power Plan because of changes in the electricity generation mix. The models are clear that the Clean Power Plan will cause an increase in renewables and a decrease in coal. The models are less clear on the impact the rule will have on natural gas and nuclear generation, though they suggest that these technologies will benefit from Clean Power Plan implementation. In all studies, the diversity of power generation is maintained.
3. The Clean Power Plan will have minimal impact on U.S. national average retail electricity rates.
Two of the five studies examined the plan's likely impact on rates. In most scenarios, rate changes range from a 2 percent decrease to a 5 percent increase, depending on how the Clean Power Plan is implemented in each state. A 5 percent increase translates to $4.65 per month, or about 15 cents a day, for the average household.
Another key finding is that cumulative carbon dioxide emissions are very similar under rate-based and mass-based compliance plans (See Figure 1). In other words, the choice of implementation approach doesn't seem to affect the overall reductions — at least, not when every state makes the same choice.
The Clean Power Plan gives each state an emissions target and leaves it up to the state to determine the best path forward. This gives states maximum choice, even though it could lead to fewer reductions than a comprehensive national approach.
Many states are weighing whether to use a mass-based approach, similar to what California and the nine Northeast states in the Regional Greenhouse Gas Initiative use that limits the total amount of carbon emissions, or a rate-based approach that limits emissions per unit of electricity produced.
What's clear from the models is that if states choose to go different directions, a patchwork of mass- and rate-based implementation, emissions are likely higher than if they all choose a similar path.
From these studies, we can be confident the Clean Power Plan will reduce power sector emissions compared with business as usual. Now it's up to states to choose how they will implement the plan to best serve the needs of consumers and reduce the emissions that are causing damaging and costly climate impacts to our communities.
Governments, businesses and universities are focusing increasing resources and attention on what is now our nation's largest generation, millennials.
Generally defined as those born between 1982 and 2000, millennials now represent the largest share of the American workforce. They're more educated than prior generations. They're more culturally diverse. And they're more socially conscious.
How will this millennial generation shape our climate and energy future? Consider just two observations about how millennials want to live and get around -- housing and transportation.
A study found more than 6 in 10 millennials prefer to live in mixed-use communities. They're more interested in living where amenities and work are geographically close. More than a third of young people are choosing to live as close as 3 miles from city centers.
As for transportation, millennials drive less than other generations. They're opting for walking, biking, car-sharing or public transit. From 2001 to 2009, vehicle-miles traveled dropped 23 percent for 16- to 34-year-olds.
These preferences point to a future that is low-carbon and more sustainable. Dense urban living and mixed modal transportation options can result in reduced greenhouse gas emissions. A 2014 report from the New Climate Economy notes that "more compact, more connected city forms allow significantly greater energy efficiency and lower emissions per unit of economic activity."
Millennial demands are influencing other sustainability topics, too. A Rock the Vote poll earlier this year found 80 percent of millennials want the United States to transition to mostly clean or renewable energy by 2030. An earlier poll from the Clinton Global Initiative found millennials care more than their parents' generation about the environment and would spend extra on products from companies that focus on sustainability.
These facts indicate that this generation of 75.4 million people (in just the United States) wants to live differently than previous generations. Energy policies and technology habits will need to change to keep pace.
Government is paying attention, with President Barack Obama calling on millennials to tackle the challenge of climate change. Businesses, like energy providers, are working to deliver service in a seamless and more socially connected way. And universities are offering more sustainability-focused programs than ever before. The Association for the Advancement of Sustainability in Higher Education (AASHE)'s program list is growing, and university presidents are being asked by students to join the Climate Commitment to reduce emissions and improve resilience to climate impacts.
While millennials wield huge influence, the real power of change will come from all generations working together to develop innovative solutions and implement pragmatic policies to shape a low-carbon future and environmentally stable and economically prosperous planet for all who will inherit it.
Promoted in Energy Efficiency section:
Webinar: Financing Climate Resilience – What Are Our Options?
Extreme weather events and disasters are already damaging assets, disrupting supply chains, reducing productivity and revenues, and destroying livelihoods. Projected climate impacts will also likely hit the creditworthiness of companies, posing risks to financial institutions and may affect companies' credit ratings. The need to update infrastructure provides an opportunity to build in climate resilience.
This webinar explores options for financing resilience and features an interactive discussion with experts in the field about opportunities and potential challenges.
July 21, 2016
Noon – 1:30 p.m. ET
Speakers
Bruce Ciallella
Managing Director for HUD Programs (Office of Recovery), New Jersey Energy Resilience Bank
Shalini Vajjhala
Founder & CEO, re:focus partners
Katy Maher
Science Fellow and Resilience Project Coordinator, Center for Climate and Energy Solutions
Fatima Maria Ahmad
Solutions Fellow, Center for Climate and Energy Solutions
Speaker Bios
| | |
| --- | --- |
| | Shalini Vajjhala is founder & CEO of re:focus partners, a design firm dedicated to developing integrated resilient infrastructure solutions and innovative public-private partnerships, including the RE.invest Initiative and the RE.bound Program. Prior to starting re:focus, Ms. Vajjhala served as Special Representative in the Office of Administrator Lisa Jackson at the U.S. EPA, where she led the U.S.-Brazil Joint Initiative on Urban Sustainability, EPA Deputy Assistant Administrator in the Office of International & Tribal Affairs, and Deputy Associate Director for Energy & Climate at the White House Council on Environmental Quality. She joined the Obama administration from Resources for the Future, where she was awarded a patent for her work on the Adaptation Atlas. Ms. Vajjhala received her Ph.D. in engineering & public policy and Bachelor of Architecture from Carnegie Mellon University. |
| | Katy Maher is a Science Fellow and Resilience Project Coordinator at the Center for Climate and Energy Solutions (C2ES). She contributes to C2ES's efforts to assess and communicate the current state of knowledge regarding climate change and its impacts, and to promote actions that strengthen climate resilience. Ms. Maher has more than eight years of experience supporting climate change impacts and adaptation projects. Prior to joining C2ES, she worked for ICF International assisting a range of clients – including the U.S. Environmental Protection Agency, Federal Highway Administration, U.S. Agency for International Development, and state and local governments – in assessing climate change risks and developing adaptation solutions. Ms. Maher also served as Chapter Science Assistant for the Social, Economic and Ethical Concepts and Methods chapter of Working Group III's contribution to the Fifth Assessment Report of the Intergovernmental Panel on Climate Change. |
| | Fatima Maria Ahmad is a Solutions Fellow at the Center for Climate and Energy Solutions (C2ES) where she co-leads the National Enhanced Oil Recovery Initiative with the Great Plains Institute. Ms. Ahmad focuses on financing opportunities and policy support for emerging energy technologies, including carbon capture, use, and storage (CCUS). In a volunteer capacity, Ms. Ahmad is the Co-Chair of the American Bar Association Section of International Law International Environmental Law Committee and is the Women's Council on Energy & the Environment Vice-Chair for Membership. |
Bruce Ciallella is currently the Managing Director for HUD Programs (Office of Recovery). In this role, he oversees the Hurricane Sandy recovery effort for the New Jersey Economic Development Authority (EDA). His role includes managing the Stronger NJ Business Grant Program, the Stronger NJ Business Loan Program, the Neighborhood Community Revitalization Program, and the Energy Resilience Bank. Prior to joining the EDA, Mr. Ciallella served as Deputy Attorney General for the state of New Jersey representing the EDA and New Jersey Housing and Mortgage Finance Agency in various legal matters, including but not limited to the creation of various Hurricane Sandy programs. Furthermore, before joining the state, Mr. Ciallella was a market maker on the floor of the NASDAQ OMX PHLX trading in the oil service, homebuilder, and gold and silver sectors.
Cities often lead the way on greenhouse gas reductions, even though they rarely control the operation of the power plants that supply their energy. So how can city initiatives work together with the federal Clean Power Plan to reduce carbon emissions from power plants?
One option is the Clean Energy Incentive Program (CEIP). The U.S. Environmental Protection Agency (EPA) included this early-action program as part of the Clean Power Plan and recently released program design details.
The program is voluntary. If a state chooses to participate, then certain renewable and energy efficiency projects can receive early action credits, including a federal match from EPA. These credits can be used for complying with the Clean Power Plan, so they provide additional financial incentives for clean energy projects.
While we can't know the full value of the CEIP without knowing how many states participate and how power plants in those states comply with the Clean Power Plan, C2ES estimates the CEIP could drive up to $7.4 billion of private spending on clean energy projects across the country.
A key aspect of the CEIP is its support of project development in low-income communities. Solar and energy efficiency projects in these communities receive double credit, and a special reserve pool is created to make sure these projects can compete with large renewables for credits. This type of project development can support four key goals of city leaders:
1. Taking action to fight climate change;
2. Reducing energy bills for low-income residents;
3. Bringing jobs and investment to the community; and
4. Delivering co-benefits of renewable energy like cleaner air and water.
City leaders have the know-how to channel CEIP credits to their communities, but they will need to partner with their states and businesses to succeed.
Once states choose to participate, city leaders can help articulate the benefits of the CEIP. Cities can also provide data and support to project developers to streamline CEIP projects, especially low-income community projects that often face more hurdles. For example, they could help businesses locate communities that would host projects, work with utilities to identify potential projects, and build public-private partnerships to finance renewable energy.
How does it work?
Step 1: EPA creates a matching pool for each state. The amount of CEIP match available is limited, and EPA will divide the total pool among the states before the program gets started. If a state does not use its full share of the match, those credits will be retired. In other words, the CEIP is use it or lose it. Half of each state's pool is reserved for low-income community projects and the other half for renewable projects like wind, solar, geothermal, or hydroelectricity.
Step 2: Interested states include the CEIP as part of their implementation approach. States must submit a plan to EPA that details how they will implement the Clean Power Plan. States that opt-in to the CEIP would have to declare that as part of their plan, and then they could receive the EPA match. If states opt out, then clean energy projects within their borders would not be eligible.
Step 3: New clean energy projects are developed in participating states. CEIP credits go only to new projects – renewable projects that start generating electricity on or after Jan. 1, 2020 or low-income energy-efficiency projects that start delivering energy savings on or after Sept. 6, 2016.
Step 4: New clean energy projects benefit the community. CEIP credits are awarded for electricity generated (renewables) or saved (energy efficiency) in 2020 and 2021. Starting in 2022, these projects are eligible for other financing opportunities under the Clean Power Plan.
Step 5: CEIP projects receive tradeable credits. States will verify how much clean energy a project is producing, then distribute the appropriate amount of CEIP credits (half from the state's pool and half from EPA) to eligible projects. The project developers that receive the credits can sell them to power plants that need them to comply with the Clean Power Plan. CEIP projects don't need the credits themselves because only fossil fuel-fired power plants are covered by the regulation. The value of CEIP credits will be determined by how power plants reduce their emissions.
The dates in the CEIP design details may change, depending upon the outcome of the legal challenge against the Clean Power Plan.
Conclusion
The CEIP will be open for public comment this summer. Once finalized, it will help promote new clean energy development in communities across the country. Its focus on low-income communities aligns it with other city priorities in addition to fighting climate change. The short timeframe of the program will make public-private collaboration a key to success in attracting CEIP projects.
C2ES, through our Alliance for a Sustainable Future with The U.S. Conference of Mayors, can be a valuable resource on climate policies like the CEIP. By communicating technical information in a meaningful way and facilitating the conversations between cities and businesses, we can advance clean and efficient energy.
Details of the Clean Energy Incentive Program

June 2016
Under its final Clean Power Plan (CPP), the U.S. Environmental Protection Agency (EPA) established the Clean Energy Incentive Program (CEIP) to encourage early action in meeting CPP objectives. The CEIP is a voluntary program for states to incentivize renewable and energy efficiency projects by giving them assets that will be tradable in Clean Power Plan markets. On June 16, 2016, EPA proposed design details for the CEIP.

This fact sheet has been developed by C2ES in support of the Alliance for a Sustainable Future, in partnership with The United States Conference of Mayors. For more information about the Alliance, see: http://www.allianceforasustainablefuture.com
Press Release
June 21, 2016
Contacts:
Laura Rehrmann 703-516-0621 rehrmannl@c2es.org
Elena Temple Webb 202-286-1100 etemple@usmayors.org

Alliance for a Sustainable Future Announced
The U.S. Conference of Mayors and C2ES will bring together city and business leaders to focus on reducing power sector emissions and spurring sustainable development
WASHINGTON -- The U.S. Conference of Mayors (USCM) and the Center for Climate and Energy Solutions (C2ES) today announced a new alliance to spur public-private cooperation on climate action and sustainable development in cities.
The USCM-C2ES Alliance for a Sustainable Future will create a framework for mayors and business leaders to develop concrete approaches to reduce carbon emissions, speed deployment of new technology, and implement sustainable development strategies as a part of implementing the Clean Power Plan and responding to the growing impacts of climate change.
City and business leaders will identify barriers to action and share research and analysis on climate and sustainable development solutions. By building crucial links between cities and companies, the alliance aims to spur innovative partnerships and increase participation in state and national climate efforts.
"Since 2005, USCM has been leaders on climate change and reducing greenhouse gas emissions. Mayors and businesses must work together to develop sustainable solutions," said Baltimore Mayor Stephanie Rawlings-Blake, The U.S. Conference of Mayors President. "The Clean Power Plan is the cornerstone of the nation's strategy to achieve these reductions, which are becoming more and more important as the effects of climate change are upon us."
"This alliance brings together mayoral political leadership and the pragmatic policy expertise of C2ES to advance climate change action and sustainable development, including by working with states to implement the Clean Power Plan" said Tom Cochran, CEO and Executive Director of The U.S. Conference of Mayors. "It is time for more concerted action and cooperation to spur ingenuity and expedite solutions."
"Separately, cities and businesses have already been demonstrating climate leadership," said C2ES President Bob Perciasepe. "Together, we can put our foot on the accelerator and reach our emissions-cutting goals."
Santa Fe Mayor Javier Gonzales has been appointed by Mayor Rawlings-Blake to lead the effort for The U.S. Conference of Mayors, which will be approaching business partners with C2ES following the mayors' 84th Annual Meeting, June 24-27 in Indianapolis.
"Cities are our nation's economic powerhouses, making them a key proving ground for policies to increase energy efficiency, deploy clean energy, and foster clean transportation," said Mayor Gonzales. "Cities and companies have an opportunity to develop best practices to reduce greenhouse gas emissions and deal with the consequences of climate impacts."
About The U.S. Conference of Mayors: The U.S. Conference of Mayors is the official nonpartisan organization of cities with populations of 30,000 or more. There are nearly 1,400 such cities in the country today, and each city is represented in the Conference by its chief elected official, the mayor. Learn more at www.usmayors.org.
About the Center for Climate and Energy Solutions: C2ES is an independent, nonprofit, nonpartisan organization that brings policymakers, business, and other diverse interests together to forge practical solutions to the pressing challenge of global climate change. Learn more at www.c2es.org.
Policy Considerations for Emerging Carbon Programs

June 2016
With climate action gaining momentum around the country, policymakers at the city, state, and federal level are all considering policy tools they can use to achieve their goals. Many market-based options exist that can deliver differing co-benefits. Discussions and collaboration with other jurisdictions and with affected businesses can also improve the policy outcome.